4 Best Mapping Drones of 2024
With numerous mapping drones on the market, choosing the right one can be hard. We've come up with a list of things to consider when purchasing a mapping drone. As a bonus, we've also included a review of our 4 top mapping drones. A simple approach is to figure out your needs first, and then select a drone from the list below.
First, How do mapping drones work?
Drone mappers collect data by flying a grid pattern over an area and taking hundreds of pictures at regular intervals. The flying itself is fully automated through the use of an autopilot app.
Once the data collection is complete, images are loaded into a photogrammetry software package such as DroneDeploy, Civil Tracker or Pix4D. These tools create high resolution imagery and 3D terrain models. (Think Google Earth but 100 times better.)
Picking the Right Mapping Drone: Right Tool for the Right Job!
Most people who consider drone mapping ask, "What is the best drone for mapping?" The better question is "What is the best drone for my needs and budget?" For example, a small landfill has very different needs than a large mine site.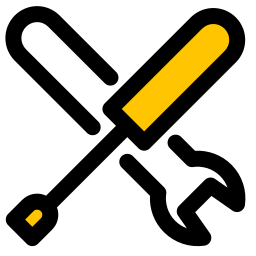 Project Considerations
At Civil Tracker, we don't believe in a single "best drone" for mapping. The approach we use is to first focus on the project you want to tackle. Understanding the needs of your particular project, will help you pick the best drone for the job. The primary things to consider are:
1. Size and Location. We consider a small site to be anything under 50 acres, a medium site anything under 300 acres and, a large site would be greater than 300 acres.
2. Accuracy Requirements. Measuring gravel stockpiles is an easy win. However, compaction density on a landfill requires a much higher level of accuracy.
3. Frequency of drone surveys. Do you need to fly quarterly, monthly or multiple times a week?
4. Budget. It's easy to spend anywhere from $500 to $50,000 on a mapping drone. Figure out your budget and available resources to start drone mapping.
What Features to Consider in a Mapping Drone?
Once you've determined your project requirements, consider the different drone characteristics. Think about what matters to you.

1. Mapping Drone Weight
Possible weather conditions; with the main challenges being wind, rain and extreme highs and lows. In our experience, high winds are the weather variable most likely to prevent drone mapping. Typically, heavier drones handle the weather better. Micro drones don't do as well in the wind. Finally, the weight will also impact battery life.
PS. Weight also can impact the rules, regulations and permits required to fly. Micro drones can often be flown without a pilot certificate or drone registration.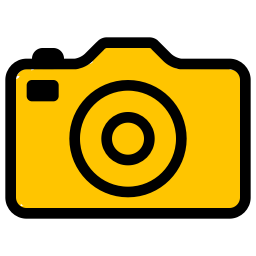 3. Camera Quality
Sensor size – Large sensors capture more light, which generates a better product with improved accuracy.
Shutter type – Global shutter cameras are more accurate than rolling shutter, but only come with higher end mapping drones.
Resolution – More megapixels equals more detail on the ground. Most applications do not need more than 1" ground sample distance (resolution).
Focal Length – A wider field of view lets you map more area, but at lower resolution, conversely, a narrow field of view maps less at higher resolution.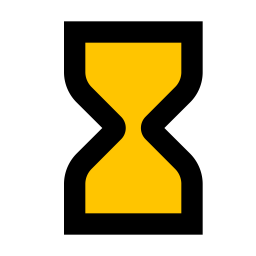 2. Endurance
The longer the battery lasts, the more surface area a mapping drone can cover in a given time. It's not exactly rocket science, but longer battery life is crucial for larger surveys, as it reduces downtime for recharging.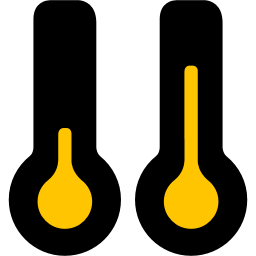 4. Operating Temperature Range
Do you need to operate in the extremes? Some drones come with embedded technology to keep batteries warm in the winter. Other drones are designed to use the airflow to cool key parts of the drone. Check the drone specifications and figure out if it will work for you.
Keep in mind, you may not need to fly on the hottest or coldest part of the day, or day of the week if your mapping needs are flexible.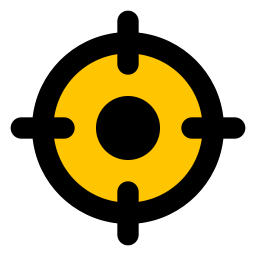 5. GPS Accuracy – Survey Grade RTK GPS vs. Commercial handheld GPS
Lower-end mapping drones don't have an onboard RTK or PPK GPS; which are accurate to one inch. Instead, they will have a GPS device with similar accuracy to your handheld phone. This GPS is critical to flying the mapping drone and collecting images. It also allows for basic mapping. See all about Ground Control Points (GCPs) to learn more about how to create survey grade maps without an RTK / PPK mapping drones.
High end mapping drones will have RTK and/or PPK GPS allowing for high accuracy results with minimal need for GCPs.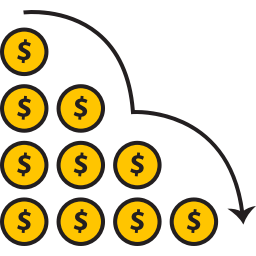 6. Return on Investment / Budget
It's easy to spend between $500 and $50,000 on drone hardware. You'll want to consider, the size of the area that needs to be mapped, and how often you will be using this drone for mapping?
How time sensitive are the flights? Consider weather tolerance of the mapping drone, season, etc.
Now that you know your project requirements and understand important drone features and options, it's time to make a decision! We created a selection of best mapping drones, based on our experience in the survey industry.
Top Pick Categories: Civil Tracker's Choice
Considering the variables that affect your mapping drone purchase, take a look at the short list of drones we've chosen. There are many more mapping drones available, but you won't go wrong if you pick from this list.
Top Mapping Drone
Best Starter Drone
Top RTK Drone
Best Large Area Mapping Drone
Our Top Mapping Drone is the DJI AIR 2S
The DJI Air2S has replaced the now-retired Phantom 4 Pro V2 as the best drone for surveying and mapping. The DJI Air 2S is a small mapping drone with a powerful 3750 mAh battery. The DJI Air 2S uses a large 1-inch sensor that's good at photography. It can shoot 5.4K at 30 frames per second and even 4K at 60 frames per second. With 20 megapixels, the brilliant f/2.8 sensor produces detailed images. This sensor is great for most mapping conditions.
Cost for this unit is $1,299 USD. Add in a couple MicroSD cards and extended warranty and your total budget should be around $1,500 USD.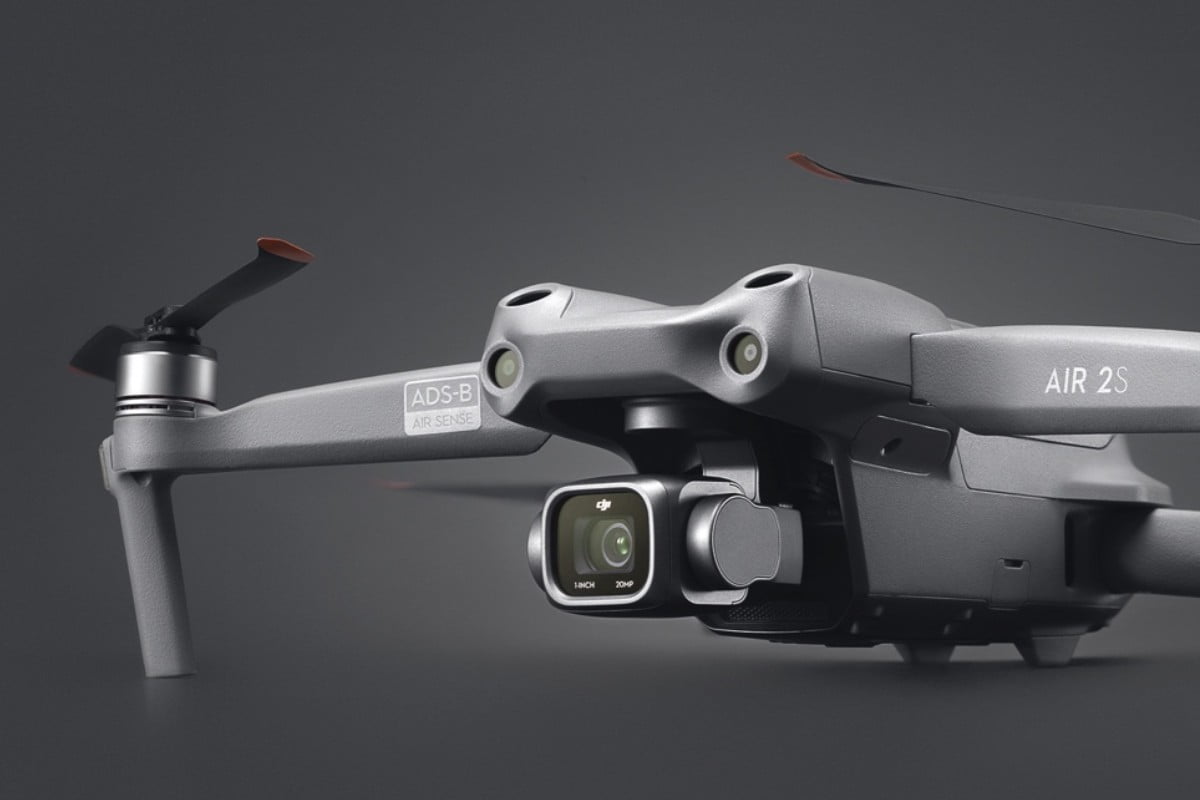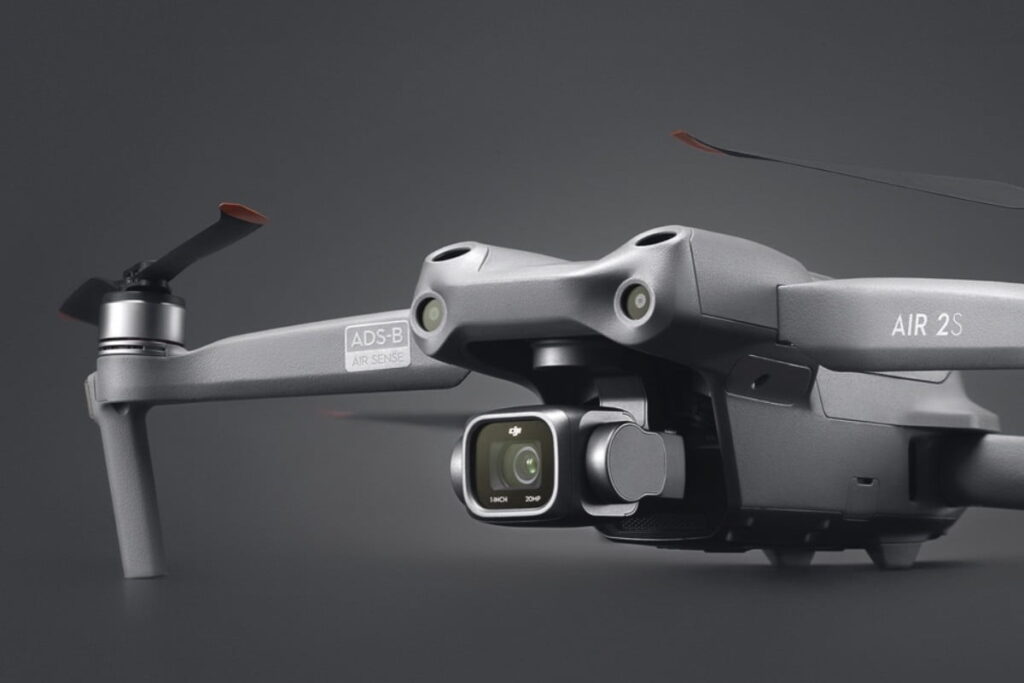 With O3, a robust and reliable transmission technology, the range can exceed 5 miles. If you lose control, don't worry; the DJI Air 2S uses APAS 4.0, an ultra-efficient obstacle avoidance system. This mapping drone is available with (Fly More Combo) or without accessories.
Specs
We have listed few of the specs that might be relevant to your needs. Feel free to research more if you do not find what you need in the table below.
Takeoff Weight
595 g
Still Image Size
20 MP
5472×3648 (3:2)
5472×3078 (16:9)
Controllable Range
Tilt: -90° to 0°(default); -90° to 24° (extended)
Operating Temperature Range
0° to 40°C (32° to 104°F)
Max Tilt Angle
35° (S Mode)
Front: 30°, Back: 20°, Left: 35°, Right: 35° (N Mode)
Max Wind Speed
Resistance
10.7 m/s
Max Flight Speed
(near sea level, no wind)
15 m/s (N Mode)
Max Flight Time (no wind)
31 minutes
DJI Air 2S Specs
Pros
Affordable
Works in a wide variety of circumstances; pretty decent in the wind and can tolerate temperatures as low as 0 degrees Celsius /32 Fahrenheit
Excellent camera quality with a 1" CMOS sensor and 20 MP resolution, allowing for clear and detailed images
Superb 4k video recording capabilities with up to 6K 30fps resolution
Cons
Not an RTK drone
DJI does not make an autopilot app for this mapping drone. A third party autopilot app must be used.
Not ideal for areas larger than 300 acres.
The Air2S has proven to be a robust drone for day-to-day site mapping.
Our Best Starter Mapping Drone is DJI Mini 2
The best starter mapping drone is definitely the Mini 2. With its slim design, low weight, and decent camera, there is plenty to like about the DJI Mini 2. The Mini is also great for pilots who want to avoid registration and certification, as it falls below the 250g threshold used by many regulatory agencies around the world.
The Mini 2 is excellent for stockpile volumes, small constructions projects and landfill volume surveying.
Cost for this unit is $499 USD. Adding a couple MicroSD cards and extended warranty; your total budget should be around $650 USD.
While I would really prefer to use DJI Mini3 or DJI Mini4, these drones aren't fully supported for mapping autopilots and because of this we are hesitant to recommend them.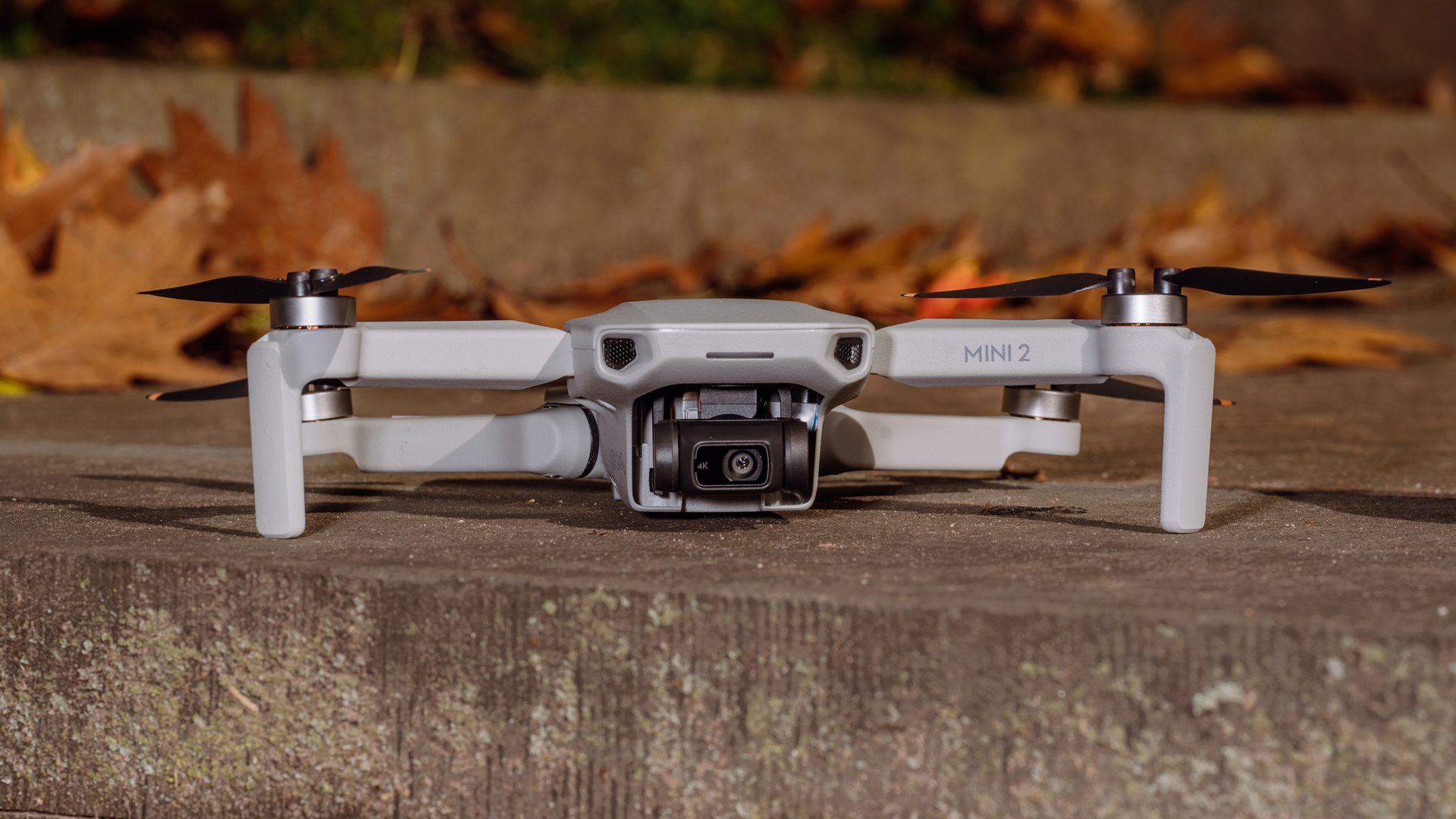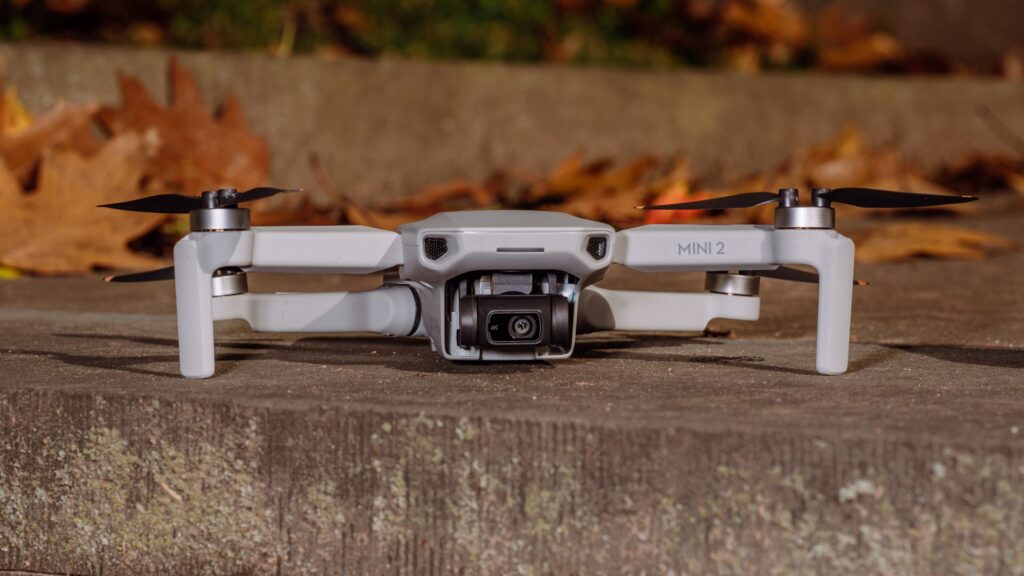 Before moving on to the pros and cons of the DJI Mini 2, let's look at some of the specs. If you don't find what you are looking for, visit the DJI website for additional and detailed specs.
Specs
Takeoff Weight
249
Max image size
4:3: 4000×3000 16:9: 4000×2250
Controllable Range
Tilt: -90° to 0°(default); -90° to 20° (extended)
Operating Temperature Range
0° to 40°C (32° to 104°F)
Max Tilt Angle
40° (S Mode)
25° (N Mode)*
25° (C Mode)*
Up to 40° under strong winds
Max Wind Speed
Resistance
8.5-10.5 m/s (Scale 5)
Max Flight Speed
(near sea level, no wind)
16 m/s (S Mode)
10 m/s (N Mode)
6 m/s (C Mode)
Max Flight Time (no wind)
31 mins (measured while flying at 4.7 m/s in windless conditions)
DJI Mini 2 Specs
Pros
Cheapest drone for mapping.
No certification is required to fly in most parts of the world.
Simple to use
Compact and portable design
Cons
Not very wind tolerant
Not ideal for areas larger than 80 acres
No obstacle avoidance
Mediocre camera can lead to poor results
Our Top RTK Drone is the Mavic 3 Enterprise RTK
DJI released this drone last late in 2022. DJI took everything that worked well in previously launched drones, improved them slightly and brought them together in the M3E RTK.
The Mavic 3 Enterprise Series redefines industry standards for small commercial drones. With a 56× zoom camera, and an RTK module for centimeter-level precision, the Mavic 3E brings mapping efficiency to new heights. The Mavic 3 Enterprise Series can be carried in one hand and deployed at a moment's notice. Perfect for beginner and veteran pilots alike, it's built to perform on lengthy missions.
Cost for this unit is $4,846 USD including extended warranty and RTK module.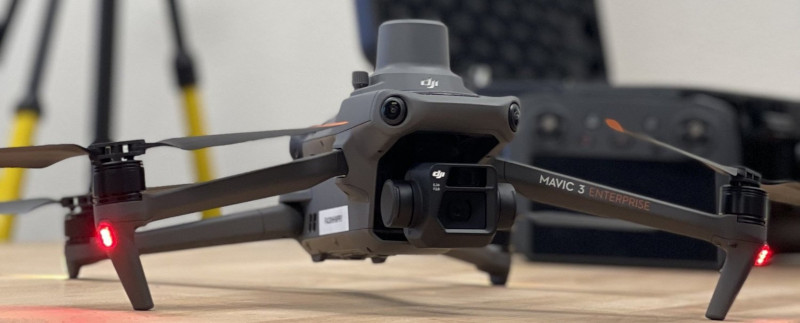 Before moving to the pros and cons of the DJI Mavic 3 Enterprise, let's look at some of the specs. If you don't find what you are looking for, please visit the DJI website for additional and detailed specs
Specs
Takeoff Weight
1,050 g
Max image size
5280×3956
Controllable Range
Tilt: -90° to 0°(default); -90° to 24° (extended)
Operating Temperature Range
-10° to 40° C (14° to 104° F)
Max Tilt Angle
30° (Normal Mode)
35° (Sport Mode)
Max Wind Speed
Resistance

12 m/s
Max Flight Speed
(near sea level, no wind)
15 m/s (Normal Mode)
Forward: 21 m/s, Side: 20 m/s, Backward: 19 m/s (Sport Mode)
Max Flight Time (no wind)
45 mins
M3E Specs
Pros
It is User friendly
It is Reliable
Folding design
Obstacle avoidance
Fast
It comes with Good battery life
Excellent inbuilt autopilot
Great camera
Excellent results (elevation models are accurate, Ortho photos look great.)
Cons
Not suitable for very large area mapping or Beyond Visual Line of Sight (BVLOS) applications.
Not rated for winter operations in cold parts of the globe.
Did we mention this DJI mapping drone is REALLY FAST?
Our Best Large Area Mapping Drone is the Trinity Pro
Finally, for our large area mapping category, our vote is for the Quantum Systems Trinity Pro. However, we're a little torn because the eBee X is a better work horse, but the Trinity is such an amazing unit when conditions are right.
The Trinity Pro is a mapping drone that meets the highest demands on efficiency and delivering survey grade accuracy. The performance combined with its ease of use makes it an absolute gem of a drone.
Cost for this unit is not publicly listed, but based on experience expect to pay roughly $30,000 USD for a complete package.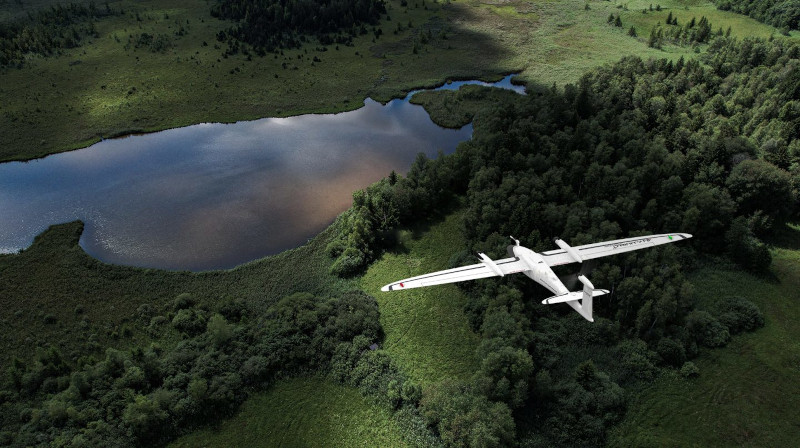 Due to its refined aerodynamics, the Trinity Pro uses less energy and achieves unmatched flight times of 90 minutes and longer. During flight, it can cover large areas (700 ha/ 1,730 acres) or long corridors (100 km/ 62 miles), making it the surveying tool of choice for a broad variety of applications.
Specs
Takeoff Weight
5.5 kg
Max image size
6252×4168
Command and control Range
5 – 7.5 km
Operating Temperature Range
-12° to 50° C (10.4° to 122° F)
Max Tilt Angle
30° (Normal Mode)
35° (Sport Mode)
Wind Speed
Resistance
12 m/s(23.3 kn)
Optimal Flight Speed
(near sea level, no wind)
17 m/s (Normal Mode)


Max Flight Time (no wind)
90 minutes (subject to regulation)
QST Pro Specs
Pros
Fastest mapping drone on this list
Covers huge areas, 90+ minute flight time.
PPK including Quantum-System Base Ground Reference Station powered by U-Blox
RGB & multispectral (dual) payload options
Live Air Traffic (ADS-B) & QBase Mission Planning
2.4 GHz telemetry with up to 7.5 km range
Optional ADS-B Mode-S out
Batteries last a long time
Reliable in getting the big jobs done
Cons
Not wind tolerant
Not cold tolerant
PPK geotagging doesn't always work
A word of caution. The Trinity is very much a fair weather drone
Autopilot Support: Step 2 of Drone Mapping
Once you have your drone picked out. It's a good idea to figure out what autopilot app you'll use. Some of the drones come with an OEM mapping app that works really well. Others require a 3rd party app, and some can be used either way. Check out our list of top autopilot apps.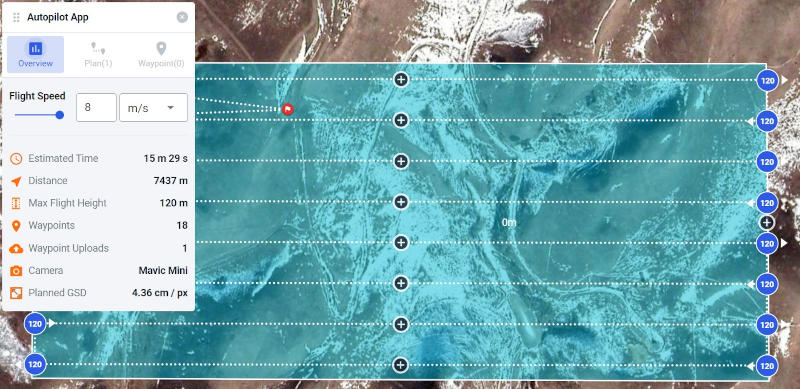 Crawl, Walk, Run
"Using a crawl, walk & run approach is generally best." Maybe get a Mini, use it for a few months, then upgrade to a Airs2S and eventually a M3E. This way you will not get overwhelmed and will progress at a steady pace.
All of these surveying drones are for sale by the manufacturer via the links provided throughout the article. Mapping drone prices have been coming down over time and are now more affordable than ever.
This article is part 1 of 6 in our how to become a drone mapper training series. Find the other training articles below.
Get out and fly!
The next step is to get out, fly your drone and collect your images.
How can Civil Tracker help you?
Civil Tracker is drone mapping software that takes hundreds of photos and turns them into imagery and 3d terrain models for viewing and measuring. Our customers are in the Waste Management, Engineering, Aggregate, Mining and Municipal industries. Sign up for a free trial of our drone mapping software.
Our team has over a decade of experience in drone mapping and drone data. If you have any questions or queries, please reach out to us at support@civiltracker.xyz