Civil Tracker has created a guide to starting your drone survey operation. We're leveraging our years experience and our tools to empower your team.
Our mission is to help you perform your own drone surveys. After which you can visualize, measure and report all from within our app.
Keep Reading to Learn About:
Selecting Drone Hardware
Regulatory Training and Support
Flight Training and Support
Site Setup and Permanent Ground Control Points
Processing and Reporting
Drone Hardware
The choice of drones has exploded in the last five years. Many drones made for consumers are very good for mapping. DJI, Yuneec, Parrot and Autel Robotics are a few of these manufacturers.
With so many options choosing the right one can be hard! Our favorite is the Phantom 4 Pro. It has the best camera of the bunch and is a cost-effective mapping drone.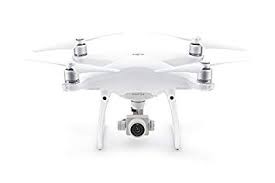 A close second is the DJI Mavic Mini. While it may not have as good a camera and get as much done for the price point it's a very capable little mapper. The Mini is perfect for small sites and can generate accurate results.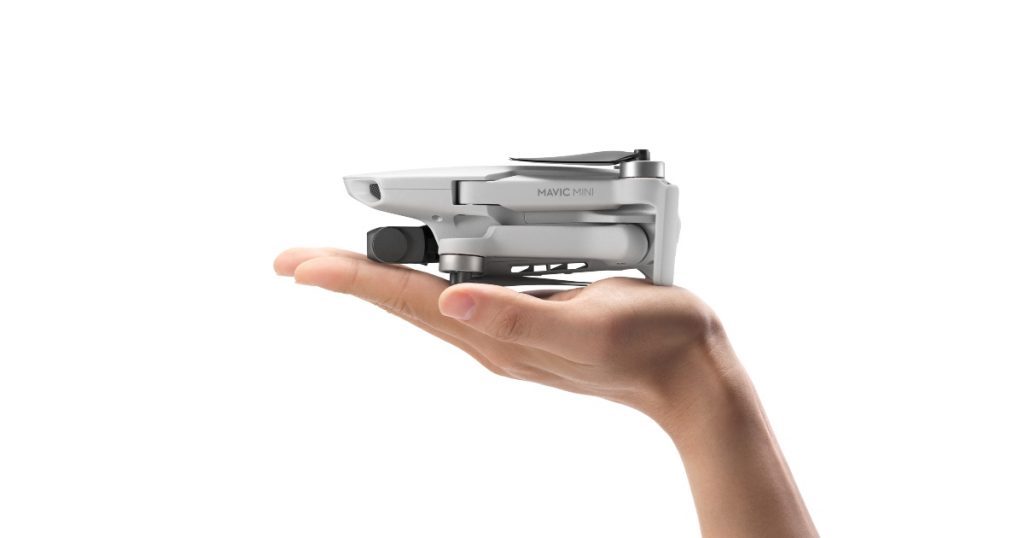 Auto Pilot Apps
Mission planning apps unleash the power of drones for data collection. The user creates an area she wants to map, and the app calculates the flights paths and photo locations.
Press start and the drone takes off, flies the grid, collects images and lands all by itself.
Most phones or tablets that are less than two years old can run an Autopilot App. It does not matter whether your device is Android or iOS. Our favorite app for mapping is Dronelink.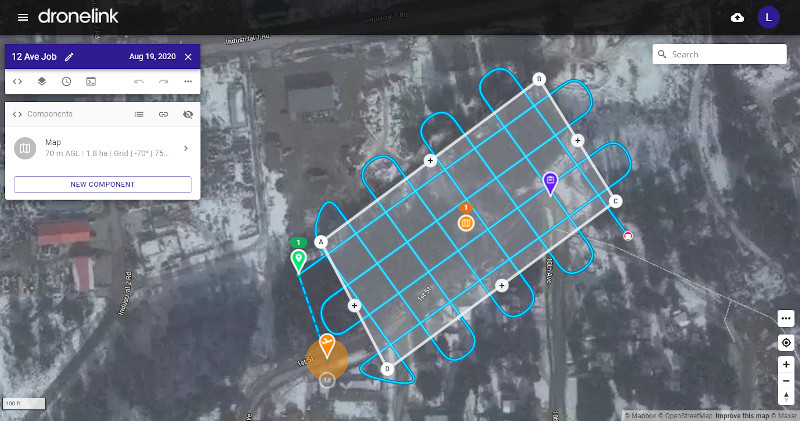 Dronelink works with more drones than any other autopilot. It also provides a consistent reliable experience.
Regulatory and Licensing
Drone laws vary around the world. Fortunately, Canada and the US now have similar guidelines. In the US pilots must get a Part 107 license. In Canada pilots can get either a Basic or Advanced Operator License. Which falls under Part IX of the Canadian Aviation Regulations.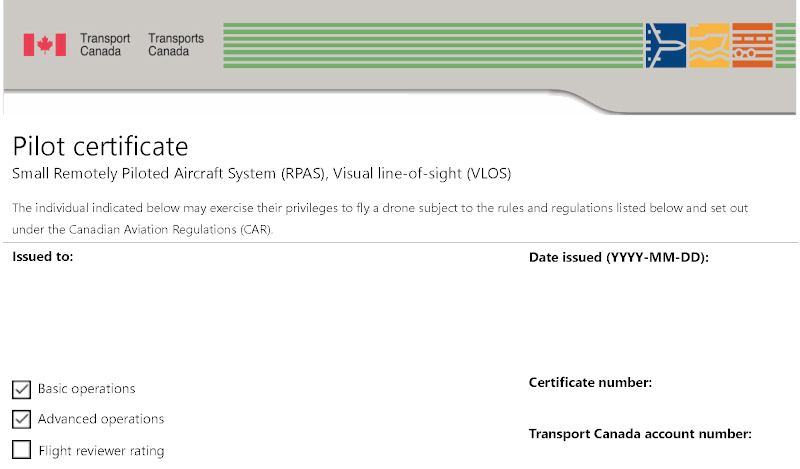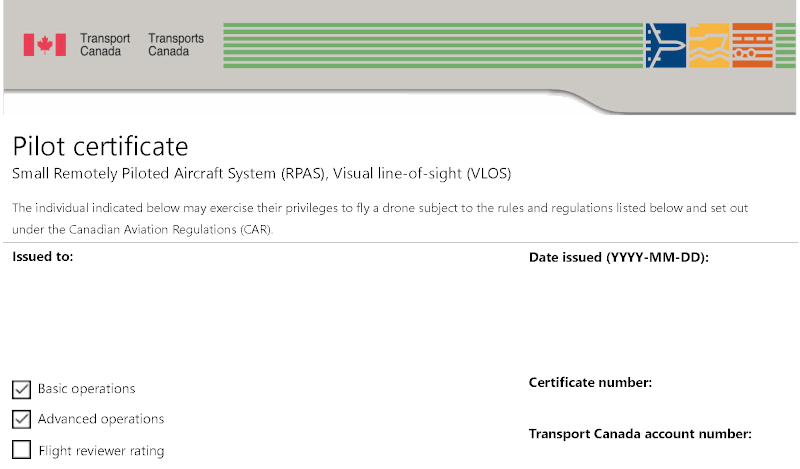 One difference between Canada and the US is wrt to microdrones under 250g. Transport Canada has chosen not to regulate microdrones whereas the FAA does.
Hands on Training & Site Setup
It can be intimidating to pull a drone out of the box and start your site survey. There are many resources available on the web. We recommend making good use of YouTube and Google before flying. Finally, don't be shy ask a friend or coworker with drone experience to help you get started.
Unboxing and Training
Watch the manufacturer videos and read the manual.
Review drone operations, best practices etc.
Complete a small manual flight to ensure all systems are functional.
Setup the autopilot app and ensure connectivity.
Site Setup
For change detection and repeatable high accurate drones surveys you will need to use Ground Control Points (GCPs). These can be either temporary or permanent depending on you use case. For permanent GCPs we recommend 2' x 2' patio blocks with black and white checkered pattern. Survey the center of each of the GCPs with professional grade GPS.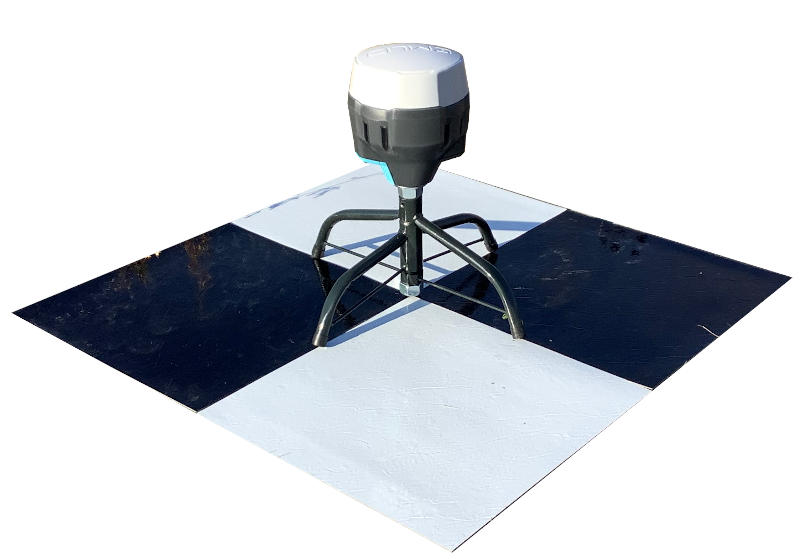 Initial Drone Survey
It's exciting to complete your first drone survey. The flight time and number of batteries required will be depend on a bunch of variables. These include the size of your site, how much wind there is and the temperature. But a rough rule of thumb is 2 acres per minute.
Processing Software
After flying your drone it is time to process the imagery into terrain models and ortho imagery.
Civil Tracker uses computer vision and photogrammetric algorithms for this step. These are intense processes. Processing on the cloud can save thousands of dollars in expensive computer equipment.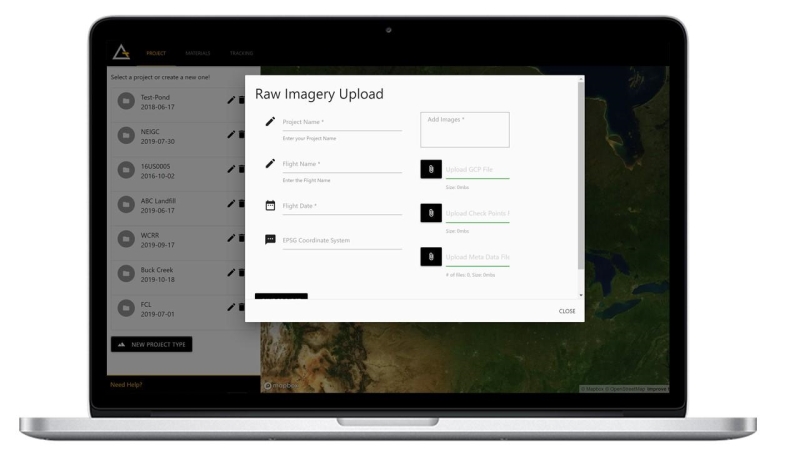 Photogrammetry
Upload the drone images in Civil Tracker for processing on our servers. For repeatable high accuracy requirements use the GCPs or a more expensive RTK/PPK drone.
Reporting & Analysis
Civil Tracker has unique quantity analysis tools to ensure accurate quantity tracking. We designed Civil Tracker so that everyone can get survey grade measurements and quantity reports.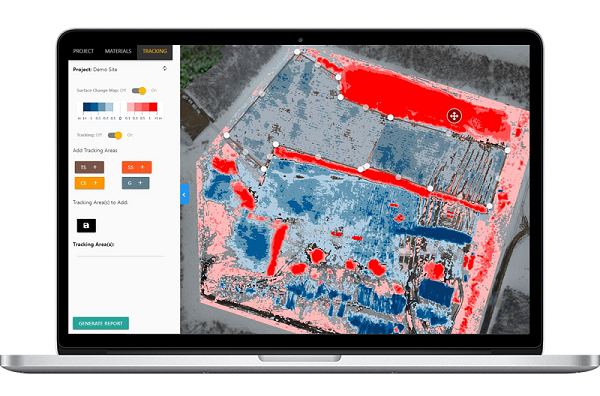 Civil Tracker can help you better manage your site. By tracking changes, calculating volumes, and allowing you to get accurate measurements. Our goal is to make it simple and easy to improve safety and ensure regulatory compliance.
We believe you should be able to take your own measurements, Don't you?